JFK flights were delayed because of turtles taking over the runway
Turtles Delay Flights At JFK Airport With Mating Ritual
Diamond terrapins love the JFK Airport runways. Tens of thousands of terrapins live in Jamaica Bay. This is the time of year some of them wind up on the runway at Kennedy Airport. They make their way out of Jamaica Bay in search of place to lay their eggs. The sandy area of the outskirts of the runway right next to the water has proven a popular spot.
Published on Jun 29, 2011
More than 100 turtles crossing the tarmac interrupt New York's busiest airport. For more, click here:
http://abcn.ws/lwUI7G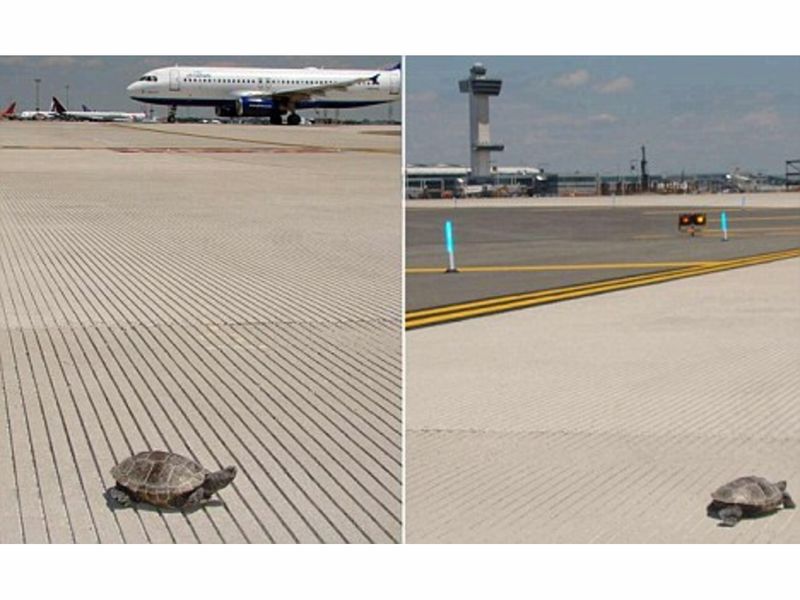 JFK Airport Runway Shut Down By Pregnant Turtles, Reports Say
Looks like it's Diamondback Terrapin nesting season again at JFK Airport.
We've been on the tarmac for two hours...
Dozens of Turtles Delay Flights at JFK Airport
Some flights at Kennedy Airport were briefly delayed by turtles.